A place for young people who get it...
WHY DISSENT?
Because there is a lot that needs to be changed in our world right now, and young people are up to the challenge, but most either don't know what to do, or how to do it, or have a platform to do the work in.
Young people are also bombarded with negative messages and low expectations within our culture and in the media. Our goal is to inspire youth to rise above those messages and lead the charge to combat those stereotypes and make positive change in our world, in fun and inventive ways. In short- we want to harness the power of young people, for good, and then turn them loose on various projects to save the world!

LEADERSHIP
If we want young people to develop as leaders, we need to put them in leadership positions. Youth have amazing creative power that is largely untapped. We want to create positive outlets to cultivate leadership skills, develop confidence, and to create opportunities for youth to have an amazing impact in important issues. We also want to give young people a platform to be heard and listened to and give them practice speaking up on issues that matter. No sitting on the sidelines anymore :-)


Powered by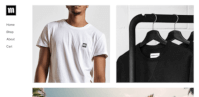 Create your own unique website with customizable templates.